Welcome, Character Creators
Welcome to the OC Database Wiki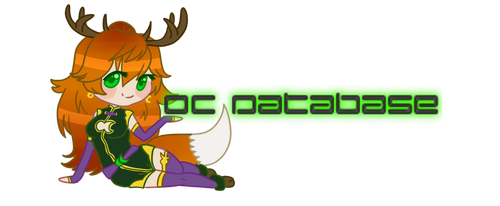 The encyclopedia of original and fan characters that any fan can join!
We currently are maintaining 167 articles and counting since July 25, 2016!
NOTE: Before writing a character article, please see:
OC Article Instructions
OC Wiki Rules · OC Article Standards
Recent changes · FAQ



REMEMBER: This wiki is all for original and fan characters. None of the articles featured here are representative of actual established characters or storylines, although some pages may include spoilers for real universes.
Featured Article: September 2018
---------- For more information, see NightMare Adrionos ----------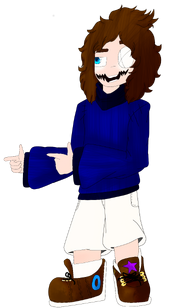 NightMare Adrionos is an original character designed by ShatteredNightMares. NightMare Adrionos resides in the Colo(u)rs Fly! universe.

NightMare Adrionos is the mascot for the comic series Colo(u)rs Fly! and serves as a comic relief. In 1995, NightMare Adrionos and his family were looking for their missing brother. NightMare had decided to go out into the forest since he and his brother used to play there all the time. All he found though was a strange looking mirror. All of a sudden, he got knocked out! When he awakened, he was bleeding from his eye and mouth and was in a part of the forest he wasn't familiar with. As he was stumbling around, he ran into a girl by the name of "Emma" who helped him through the forest. Along the way, they ran into a half-dog half-human hybrid by the name of "Sparky" and together they found their way out of the forest but to an unknown area.
Chapter 8: Plague in Hong Kong

            Sharan and Kronos stared down the six Titans in front of them. The Tone, Scorch, Legion, Ion, Northstar and …

Read more >

Chapter 7: Parade of Fortune's Foolish

            Omar, Sharan and Kronos arrived with Blacksight at a local airport 50 miles outside of Hong Kong. Th…

Read more >

Chapter 1: Just Another Day on the IMC's Earth

            Sharan Musaah, a human girl born in the Core system of Sol on Earth, awoke in her studio apa…

Read more >
Click Here to make an account. It's a free, quick and easy way to keep track of your edits and it helps you become a better part of the community!
With an account you can:
And Much More!
Featured Poll: September 2018
What upcoming film are you most looking forward to?